Mon, Jan 21 MLK Day Justice Camp
January 21, 2019
10:00 am - 2:00 pm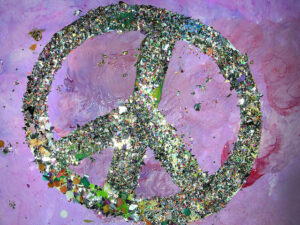 MLK JR. HOLIDAY PEACE AND JUSTICE CAMP
DESCRIPTION: Celebrate peace, love and music on Martin Luther King Jr. day at our signature peace camp.  Drop kids off ages 3 and up.
With the events of Police Protest and BLACK LIVES MATTER ringing across the nation it is apparent that we are living in historic times and creating significant attention towards our unfinished business in the Civil Rights Movement. At today's camp children will learn about the incredible strides we have made and the work that they will face that still needs to be accomplished. We will make Peace and Justice Art Projects as we discuss past and current events. We will raise empathy, inspire compassion, and celebrate our shared humanity. Expect a really loving and fun day for all.
Music, Dancing, Play and more. A fun and peace making day will be enjoyed by all.
Pizza, Pasta and Snacks are included.  We are a nut free studio.
Suggested further reading: All About Love by bell hooks; Wikipedia Stokey Carmichael whom Tavis Smiley calls the most under-appreciated and misunderstood civil rights activists; and listen to music and read about the history of The Temptations, who's music was generated during the heart of the Civil Rights Movement of 1960 – 1970's:  Ball of Confusion (That's What The World Is Today)
PRICES: Single day $68 per child. Siblings 10% discount ($61.20)
SCHEDULE: January 21, 2018 from  10:00 to 2:00 pm. Extended hours are available upon request, $10 per hour.
PHONE REGISTRATION: To register by phone (310) 318-6011. Please leave a message and we will return your call. All reservations must be paid in full prior to camp to guarantee your spot.
ONLINE REGISTRATION: Choose a ticket below. Space is limited. All reservations must be paid in full to guarantee your child's space.  If sold out, please call to be added to our wait list. If our Thank you for supporting our studio.
Location
Venue Phone: (310) 318-6011
Address:
1102 Aviation Blvd
,
Hermosa Beach
,
California
,
90254
,
United States
Description:

 1102 Aviation Blvd, Hermosa Beach, CA 90254
(310) 318-6011
 info@Art Zone4kids.com
Parking
Art Zone Hermosa Beach has limited parking on-site (5 spaces). Most of our families find ample parking on 11th Street, just a few steps south of our parking lot. You may also find parking at the Big Lots across the street.  Monday to Friday, please do not park in the CPA or BACK CARE spaces, - not even for a quick drop off - as it violates our lease agreement.
Birthday Party Capacity:
Art Zone Hermosa Beach can accommodate 25 children plus their special grown-ups.